Chapter 8 Chevrons
IF YOU'RE LOOKING FOR HIGH VISIBILITY CHEVRONS VIABLE GRAPHICS CAN HELP.
Chapter 8 of the road traffic signs manual requires that all large or small vehicles from HGV's to road maintenance trucks, small vans and cars that stop on public highways for work purposes or inspections are fitted with high visibility chevrons.
Viable Graphics can supply and install your vehicle with the correct chevron kit and conspicuity side markings that meets the Chapter 8 guidelines.
Although Chapter 8 compliance is not yet law, the Department of Transport recommend it as best practice to ensure your vehicles are visible to others whilst on the highways. Ensuring your business is complying with safe systems of work is crucial from a health and safety perspective.
Many local authorities, highway construction and maintenance companies have now adopted these guidelines as best practice and will not allow work vehicles onto site unless they are Chapter 8 compliant with appropriate safety markings.
Take advantage of our mobile Chapter 8 fitting service that serves the West Midlands and beyond.
Call Viable Graphics now on 07538 947594 and let's get started.
Our mobile service covers the West Midlands and beyond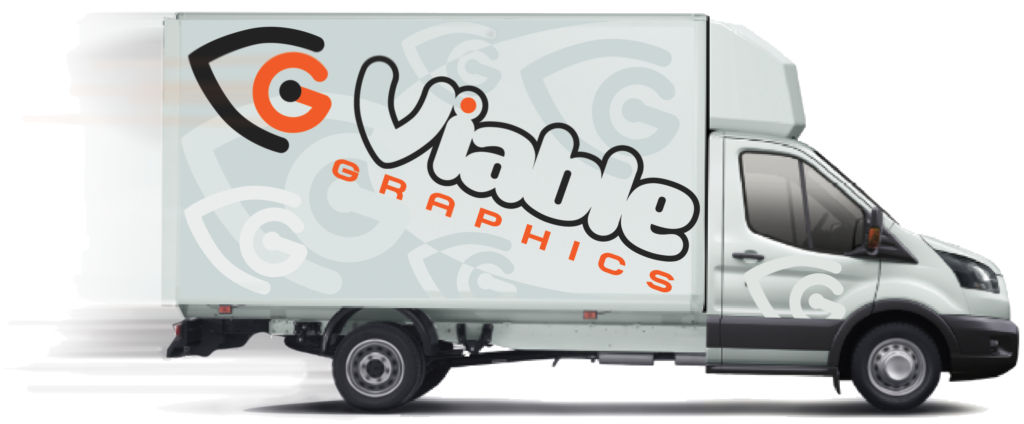 Get a quote